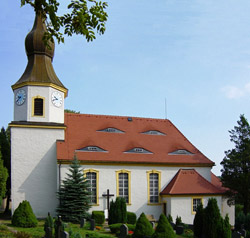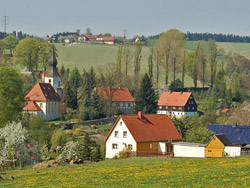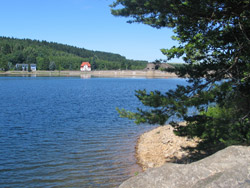 Our home village Klingenberg is situated northern of the Tharandt Forest on the foothills of the Ore Mountains (Erzgebirge) at a height of 360–460 m above sea level. In the east, the village is bounded by the valley of the river "Wilde Weißeritz".

Klingenberg was first mentioned documentary in 1351. The name probably is derived from the Old High German word "chlinga" what means "the ringing, roaring mountain stream". The place also gave its name to the adjacent Klingenberg Dam and the municipality.

The village has about 1,000 inhabitants and consists of the old village, the settlement Neuklingenberg (New Klingenberg) originating from 1800 and the colony around the "Sachsenhof". This developed around 1898 when the Klingenberg-Colmnitz railway station was extended. Today, this station connects Klingenberg to the railway lines between Dresden and Freiberg and between Dresden and Zwickau.

The pupils from our home villages can learn at the Klingenberg Secondary School from class 5 to 10 (aged 12 to 16). With its business park, Klingenberg is an important regional business location which offers jobs for many people. The hotel and restaurant "Zur Neuklingenberger Höhe" in Neuklingenberg and the restaurants "Sachsenhof" next to the railway station as well as the "Lindenhof" located beside the Klingenberg Dam offer food and drinks to guests and walkers.