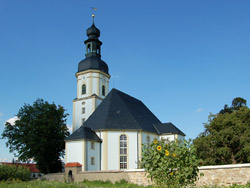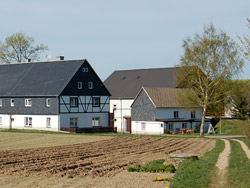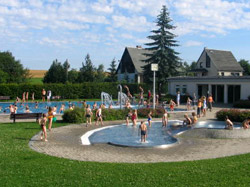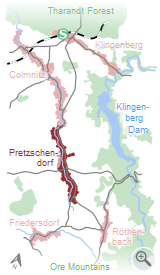 Our home and school place Pretzschendorf is situated in Saxony, Germany in the Ore mountains (Erzgebirge) at a height of 450–500 m above sea level. The village is about 3.5 km long and has almost 1,000 inhabitants.

The original structure of the village (first mentioned in 1337) with its "Waldhufen" is still clearly visible. This means that each farmstead along one single long street had two wide strips of land and forest adjacent to the farmhouse. When arriving in Pretzschendorf, the visitor's eyes are catched by the large baroque church which was built in 1732.

Former inhabitants' base of life were mining, farming and handicraft. Well-preserved farms which can be found in the village are indicators for the importance of farming during the last centuries. Today, a part of the population finds jobs in local workshops, trade and services. Our school is situated in the centre of Pretzschendorf.

In their free time, many young and old inhabitants engange in the manifold societies and clubs – for example in the carnival club. This club organises different events at the Pretzschendorf arts and leisure centre which attract many visitors. During the summer, many inhabitants and guests visit the open-air swimming pool which has been modernised in 1994.